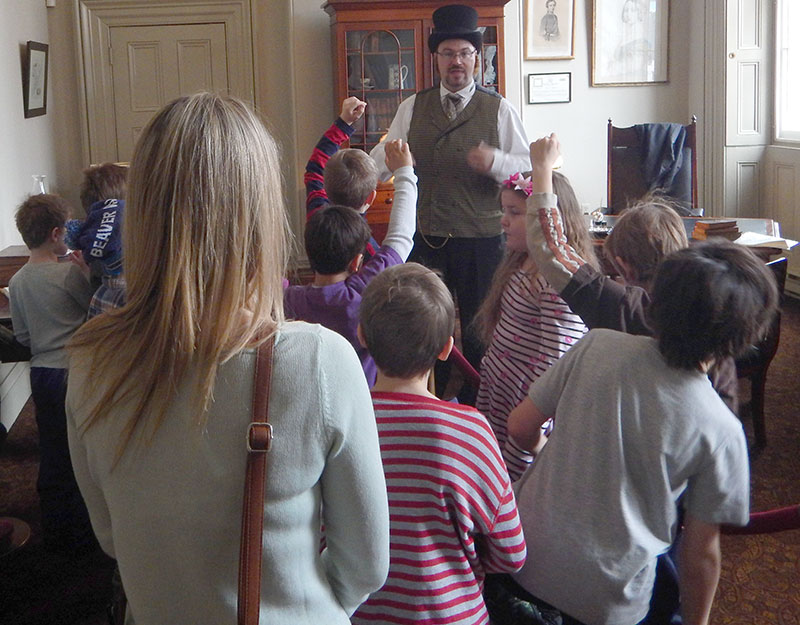 The Honourable James Cockburn celebrated his birthday February 13 at Victoria Hall in the company of 90 children from C.R. Gummow, Burnham and Montessori schools. Cockburn provided helped the children learn a bit about Confederation era Cobourg and his role in the James Cockburn Room at Victoria Hall. The event is supported by a partnership with the Cobourg Public Library.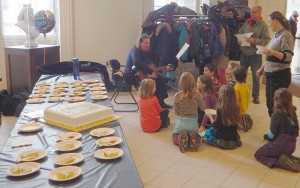 The Northumberland Art Gallery also joined us this year as a new partner.
Even with James having laryngitis, the kids had a great time and we received very positive comments from the teachers afterwards.  Cake was served in the lobby of Victoria Hall.
James Cockburn is the Father of Confederation for Northumberland and was the first speaker of the House of Commons.